Air Show Special 2012 - Read more!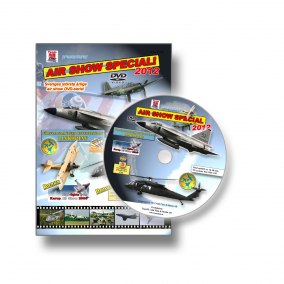 Pris:
275 kr
Inkl. 25% Moms
Art.nr:
P415684
Antal:
The air show DVD "Air Show Special 2012" is finished!
TeamM's aviation DVD "Air Show Special 2012" is finished, and is
available for purchase.
__________________
Price: SEK 275,00
__________________
(Fee for shipment will be added)
Total duration: Appr. 1h 49 min.
TV-system: PAL/SECAM
Language: Swedish
Production year: 2012/13
Condition: New!
Main feature:
- The Military air show at Malmen in Linköping (3 separate air displays with the Gripen, displays with the Draken, J29 Tunnan, Lansen, Hawker Hunter, J29, C-130 Hercules(!), Jurgis Kairys, Breitling Wingwalkers and much, much more! And finally, after all these years, the Viggen flies again!
Bonus features:
- Karup Air Show 2005 (with a Hungarian MiG-29, Team Aquilla, Patrouille Suisse, a Danish and a Dutch F-16, Tornado, Danish C-130 Hercules and more)
- The lasts air show at the Swedish Wing F10 - 2002 (showing the Team-60, Gripen (Fredrik Müchler), the Viggen and more)
Promotion videos:
- SFF (The Swedish Aviation Historical Society)
- The Swedish Air Force Historic Flight
- The Ängelholm Flygmuseum
- Fly N' Ride at Ljungbyhed
Also this year you will find a hidden "Easter egg"! If you find it you can win a price
from TeamM's webshop!